Columbia Film Festival is bringing you a FREE Virtual Film Retrospective!
Do you love film? Missed the films from our 2019 Season? Join us ONLINE for FREE from Noon Friday April 3rd through Midnight Sunday April 5th to watch over Fifteen (15) films representing the best of last Summer's Columbia Film Festival. We'll also offer some previews of our upcoming Summer Season, June 17-26, 2020. To register for this free event to obtain a link and password, visit: https://www.showclix.com/event/virtual-film-retrospective
Whether or not we are able to go back into theaters, we will be certain to offer a VIRTUAL ONLINE Film Festival with over 60 films for a diverse selection from Feature and Documentary productions, to Independent and Student Shorts. We celebrate films both Domestic and International, Special Guests, Audience talk back Q&A panels, and VIP Events are bonus added opportunities throughout the Columbia Film Festival. (2020 Schedules and Films coming soon and are subject to change.)
Welcome to our Virtual Film Retrospective!
We are pleased to present ONLINE for FREE over twenty (20) of the best films from our 2019 Columbia Film Festival, presented by Columbia Festival of the Arts, including the Best of the 48 Hour Film Festival, to provide a little entertainment, plus a sneak preview of our upcoming 2020 season. We have a unique selection of films for your enjoyment. Click on any title or image for more information about each film.
Our filmmakers have graciously agreed to participate, making their films available online from Friday, April 3rd, 2020 at 12 noon until midnight Sunday, April 5th, 2020.  Upon registration, you will receive a private link and secret password which will give you unlimited access to watch at your leisure once films are posted! We will even send you a reminder! https://www.showclix.com/event/virtual-film-retrospective
Thank you and Enjoy! #inItTogether
Your Columbia Film Festival and Columbia Festival of the Arts Team
Selected Short Films
Take Me To The Stars 16min 7 sec (Winner Best Student Short 2019) 
A young boy with a vivid imagination tries to understand his father while dealing with the recent loss of his mother.
Free 11 min 30 sec (Winner Best Cinematography 2019)  
Inspired by true events through the writing of Frederick Douglass, an African-American abolitionist, statesman, and social reformer.
The Pharaohs 18 min 01 sec(Audience Choice Award 2019) 
The Pharaohs is a fictional dark comedy about a woman in a senior living facility who is rejected by her former friends–a group of "mean girls"–because of her failing health
Hot Questions 8 min 42 sec
Nobody is as good at getting the truth out of suspects using a polygraph machine as Detective Dom Fante, his machine never lies.
Four Corners 24 min 
Distraught to learn that there is nowhere else in the world left to discover, accomplished explorer Nathaniel J. Lockwood frantically seeks new direction in his life.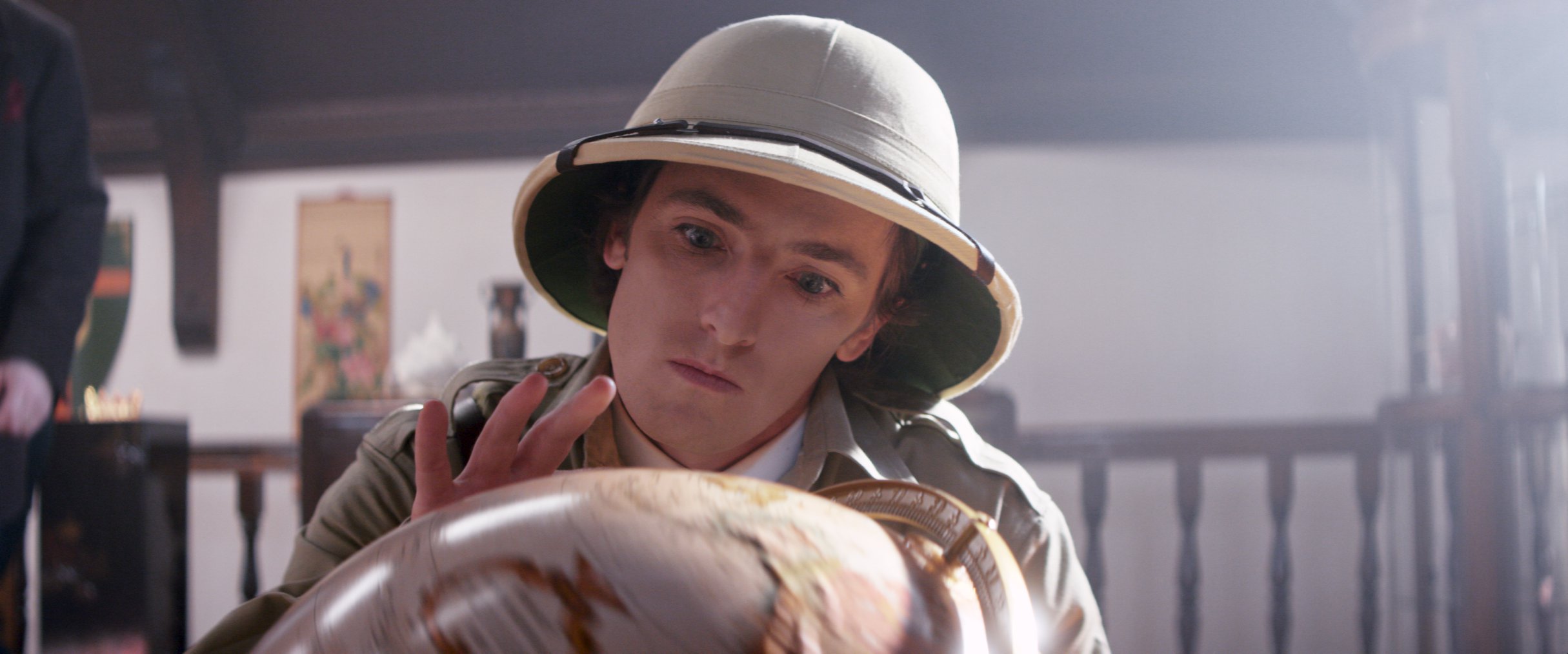 The Charles Effect  9 min 26 sec
Charles Jones is a participant in an experiment to see if people living on the autistic spectrum (neuro-diverse) can use their special gifts to offer alternative solutions to challenges in the medical field.
Wedding Season  12 min 7 sec
The dreaded "wedding season" can be a difficult time for many.
The Tracker 22 min 47 sec
A modern day tracker with unusual abilities, AJ McLean is hired by women to find the men who have suddenly and inexplicably disappeared on them.
Desire, Obsession, Desperation 3 mon 15 
An exercise in constructing cinematic tableaux, which reflects the natural progression of an experience between two subjects.
Dog Person 22min 12 sec
A pet sitter goes to a house expecting to watch a dog but is instead greeted by a haunting man who believes himself to be a canine
Feature Documentary
The American South As We Know It  55 min 43 sec
The American South As We Know It explores the lives and experiences of African-Americans during the Jim Crow era.
Feature Film
I Like Me 82 min
In the midst of family tensions, an egocentric free spirit who hits rock bottom finds unexpected success as a self-empowerment guru after publishing a self-help book.
Special Event
The Best of the 48 Hour Film Festival  approx 60 min
A dynamic collection of some of the very best Baltimore shorts from the 48 Hour Film Project!